Modular Restaurant and Retail Buildings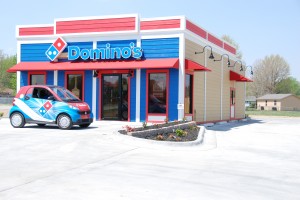 Whether your business needs a small or large permanent or moveable modular building, a custom building can get your business up and running in record time.  Our modular buildings can accommodate retail or restaurant locations.
Custom modular buildings can fit any brand image and business need, while providing quicker return on investment.  Whether you need a modular restaurant or a modular retail store, our factory controlled manufacturing takes your project from start to finish faster than stick built construction.  ECHO DCL's turnkey solutions provide a complete start to finish process from manufacturing to on site installation.
Contact us today for a quote or design your own modular building at our modular building design center.