Modular Medical Facilities
Modular Hospital Buildings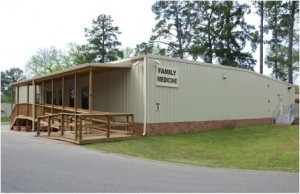 As medical providers strive to keep up with patient needs, medical facilities must adapt as well.  Modular medical facilities offer a great alternative for uninterrupted service during construction. As space needs continue to rise at a larger rate than budgets can follow, ECHO DCL has a modular medical solution to address this urgent requirement. Our customized modular medical office buildings are a prime solution for anything from temporary modular clinics to rehab facilities.
Construction Without Disruption
Our solutions provide flexibility because units are designed to accommodate future growth and are easily relocatable.  With ECHO DCL, you will have quick and affordable turnkey solutions for your healthcare facility without disturbing current operations.
Modular Construction is a great option for projects such as:
Modular Laboratory
Medical Office Buildings
Medical Facility Construction

Modular Hospitals
Modular Rehabilitation Centers
Modular Clinic
Modular Dental Office
If it's healthcare related space you need, modular medical facilities are an extremely viable option to solve space requirements in a fast paced industry.  Take a look at our modular healthcare building projects.
We also can manufacture and install "add on" facilities for hospitals and medical facilities.  Contact us about your specific situation.