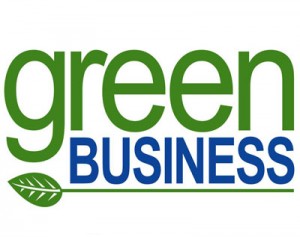 ECHO DCL has taken large steps into building greener buildings and building in a greener environment.
A  modular building is far more efficient in its use of material resources compared to traditional construction.
According to the National Science and Technology Council—the Cabinet-level Council at White House dedicated to the research and application of science and technology—the construction industry accounts for 40% of primary energy consumption and 40% of greenhouse gas emissions in the United States. Additionally, the council asserts that each year new construction uses 30% of our raw materials and 25% of our water, resulting in 30%—equal to 135 million tons—of waste placed in landfills.
Further waste reduction is accomplished through the controlled manufacturing environment unique to green modular construction. Repetition in the production process allows material resources to be accurately measured and strategically applied to minimize waste.
New building projects, especially large-scale projects, can have a significant negative impact air quality. Modular construction on the other hand, uses indoor air quality controls to prevent harmful waste from escaping into our environment.
The green aspects of modular building go beyond the manufacturing process and material selection. Modular building requires comparatively less site disruption. This translates to a diminished need for heavy machinery and the resulting emission of greenhouse gasses.
Further, our expansive network of branches are positioned near major highways throughout the US and Canada. By keeping shipping distances to a minimum and combining deliveries and pick-ups whenever possible, we reduce our carbon footprint now and for generations to come.
Quality control is a consistent benefit of green modular construction. Buildings are designed to precise specifications and carefully inspected to verify exact fit and finish. The result is a building that stands the test of time.
Sustainability is dramatically improved with modular construction, compared to conventional building practices. The ability to "deconstruct" and move structures to new locations extends service life through reuse or recycling, according to the American Institute of Architects.
Our commitment to the environment goes beyond the benefits of modular construction. ECHO DCL aspires to lead the industry in green living. Our corporate office in McKinney, TX exemplifies this endeavor with a culture that aims to reduce, reuse and recycle.