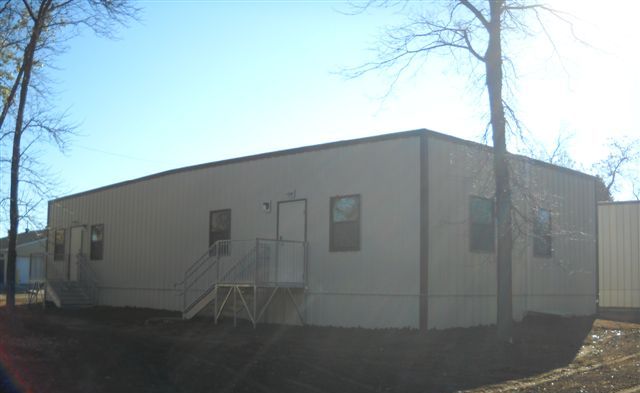 ECHO DCL is a Native American owned firm that often provides buildings to the tribes under their IDIQ with the Bureau of Indian Affairs.
The Tribal police departments of both Fort Thompson (Cheyenne River Sioux Tribe) and Fort Totten (Spirit Lake Tribe) each received 2 new modular police stations recently from ECHO DCL Inc.  Each department's set of buildings included secured evidence and weapons rooms.  Additionally, 911 dispatch centers were added to the design and build. All four of the 1,760 square foot buildings came equipped with full utilities and ramps.  The buildings at Fort Thompson received a backup generator in order to keep the 911 System up and running during power outages.  ECHO DCL worked hand in hand with each of the Tribal Enforcement Rights Offices for day to day workers as well as hired all local subcontractors for the utilities.  It is prudent on tribal land to work closely with the community to keep the monies in the community so they may continue to feed their families.
Fort Thompson's emergency shelter was also relocated at the same time as the buildings were installed.  ECHO DCL successfully moved the shelter used for major weather outbreaks across the site to make it more accessible for Americans with Disabilities (ADA).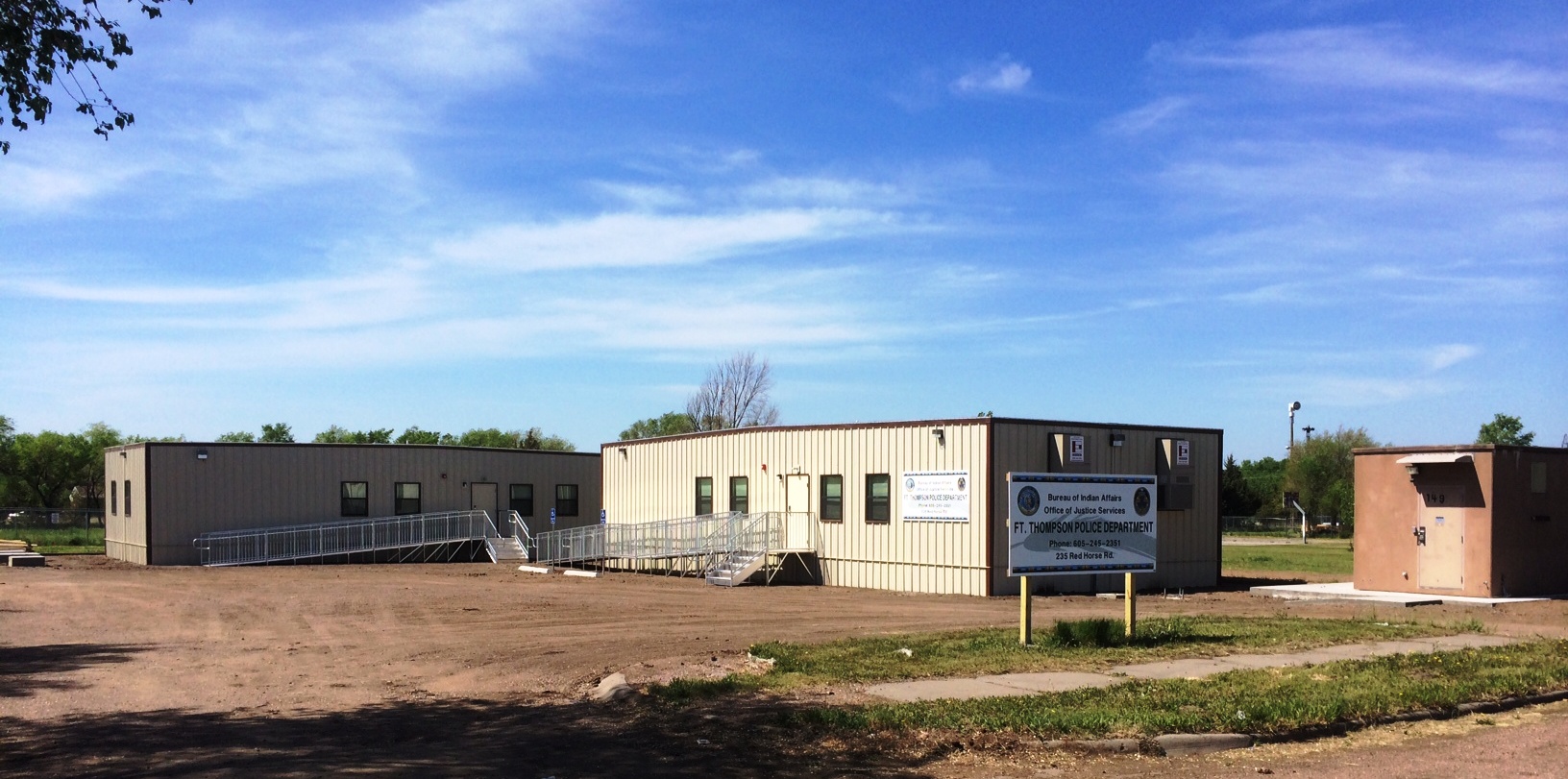 The modular police stations were custom designed by ECHO DCL's award winning engineering team and were built to the exact specific needs of each department.
"Working on the design, construction and installation of the police stations has been a very rewarding experience. Particularly after collaborating with the end users to ensure we are giving the law enforcement officers the tools they need. This included equipping the stations with high security features for building access and weapon & evidence storage as well as classroom space for teaching new officers. The final product came together with our trademark quality and gives us a great deal of pride knowing we've had a small hand in helping shape these communities."
– Eric Salomone, Director of Engineering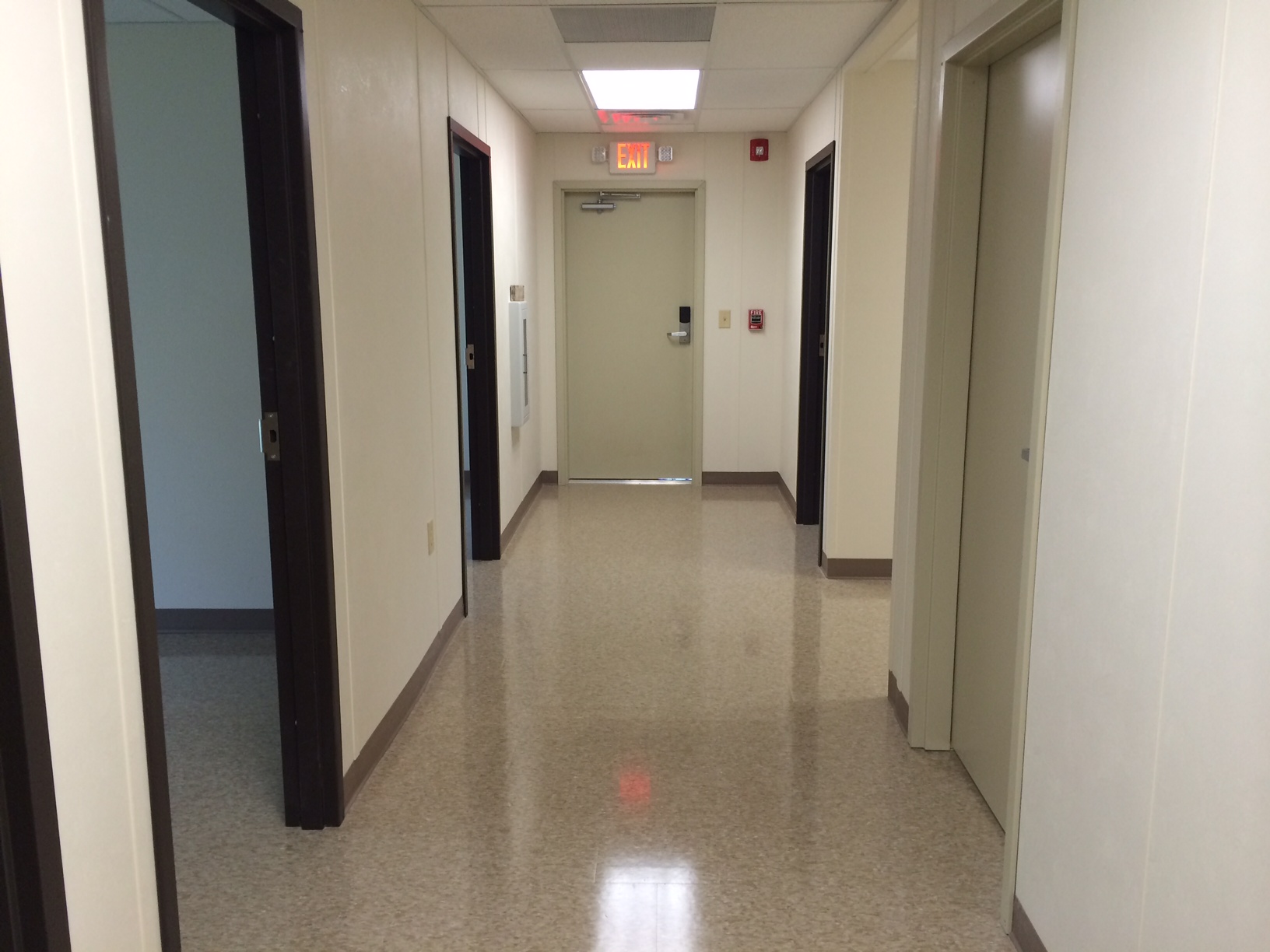 Both sites were built delivered, and turned over to each department before the estimated completion date.