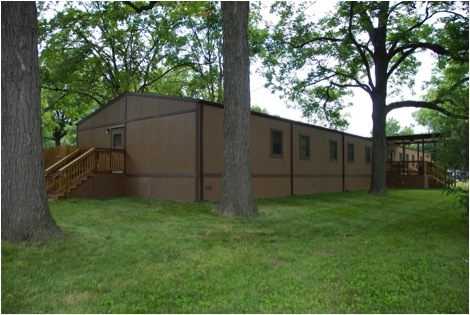 WASHINGTON, D.C.–ECHO DCL wins an expansion project from The National Mall and Memorial Park (NAMA). The 4000 square foot modular facility will sit next to the historic Army of Corps of Engineer Headquarters. ECHO DCL will provide full turnkey services and oversee this project from inception to completion including site preparation, grading, excavation, concrete foundation, steps, decks, sidewalks and utility preparation.
NAMA is responsible for more than 1,000 acres of parkland containing many of the United States' more significant natural and cultural resources. The sites of NAMA are cherished symbols of our nation, known worldwide and depicted on everything from currency to the nightly news. NAMA administers, interprets, maintains, and preserves the Washington Monument, Thomas Jefferson Memorial, Lincoln Memorial, Franklin Delano Roosevelt Memorial, Ulysses S. Grant Memorial, D.C. War Memorial, World War II Memorial, Korean War Veterans Memorial, Vietnam Veterans Memorial, George Mason Memorial, Pennsylvania Avenue from the Capitol to the White House, the National Mall, East and West Potomac Parks, Constitution Gardens, 60 statues, and numerous other historic sites, memorials, and parklands.
ECHO DCL is honored to provide the modular building, which will provide additional office space for the people who care for our nation's most prestigious monuments. The new office will overlook the Washington Channel.