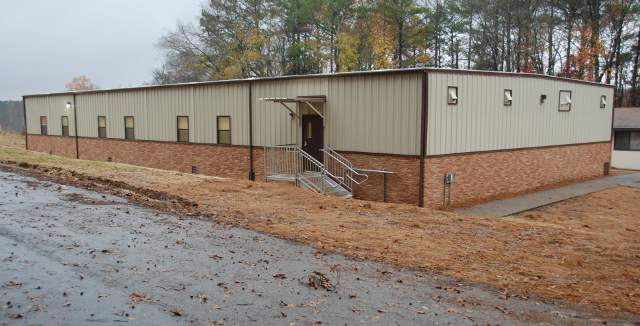 Most of the buildings at the north end of Fort Myer were built between 1895 and 1908. Many of those still standing have been designated historic landmarks by the U.S. Department of the Interior and the state of Virginia
TUNNEL HILL, GA—ECHO DCL was awarded a $2.74 million base improvement contract by the Tennessee National Guard to replace four barracks. These units will replace 40-year old unusable existing facilities that do not meet current energy guidelines and codes. The barracks are equipped with eco-friendly air conditioning units and low-e windows, which offer additional insulation against heat and cold. ECHO DCL's team members designed and the built the barracks to meet specified National Guard Bureau Guidelines. The turnkey facilities are a combined 22,880 square feet and will accommodate 160 reservists. ECHO DCL oversaw this project from inception to completion including site preparation, grading, excavation, concrete foundation, steps, decks, sidewalks and utility preparation.
Each building will accommodate 40 reservists who spend their days at the site preparing mentally and physically before being deployed. Army Reserved Officer Training Corps cadets participate in their annual 15-day field training exercises at the Catoosa site. The Catoosa training site has ten training areas with more than 1500 acres, which include obstacle and navigation courses. The turnkey modular facilities will be ready for guard members by mid-October.