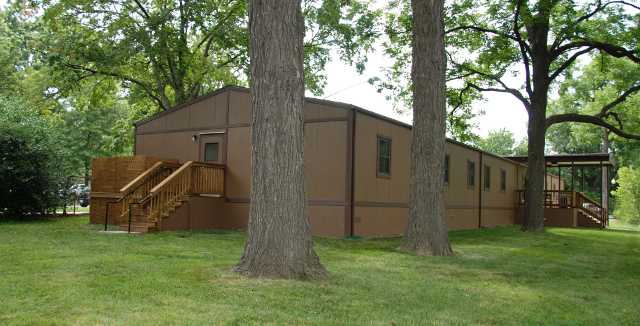 WASHINGTON, D.C. – ECHO DCL is pleased to announce the successful completion of a 4092 sq. ft. modular office building for the National Parks Service. The office building will serve as the headquarters for the National Mall and Memorial Parks in Washington, D.C. From beginning to end, this project was completed in four months, came in 25 days ahead of schedule and under budget.
National Mall and Memorial Parks (NAMA) is responsible for more than 1,000 acres of parkland containing many of the United States' more significant natural and cultural resources. The sites of NAMA are cherished symbols of our nation, known worldwide and depicted on everything from currency to the nightly news. Located in the core of the Nation's Capital, NAMA administers, interprets, maintains, and preserves the Washington Monument, Thomas Jefferson Memorial, Lincoln Memorial, Franklin Delano Roosevelt Memorial, Ulysses S. Grant Memorial, D.C. War Memorial, World War II Memorial, Korean War Veterans Memorial, Vietnam Veterans Memorial, George Mason Memorial, Pennsylvania Avenue from the Capitol to the White House, the National Mall, East and West Potomac Parks, Constitution Gardens, 60 statues, and numerous other historic sites, memorials, and parklands.
ECHO DCL is proud to be the only SBA 8(a), HUBZone, Veteran and Native American owned manufacturer of modular structures in the U.S. We at ECHO DCL strive to build the highest quality modular buildings in the industry, provide our customers the highest quality service, and deliver a product that is superior to all of our competitors. We know that the competition is doing a good job, and as a result we need to exceed our customer's expectations; we believe we accomplish this goal every day.